Don't make things difficult for your affiliates.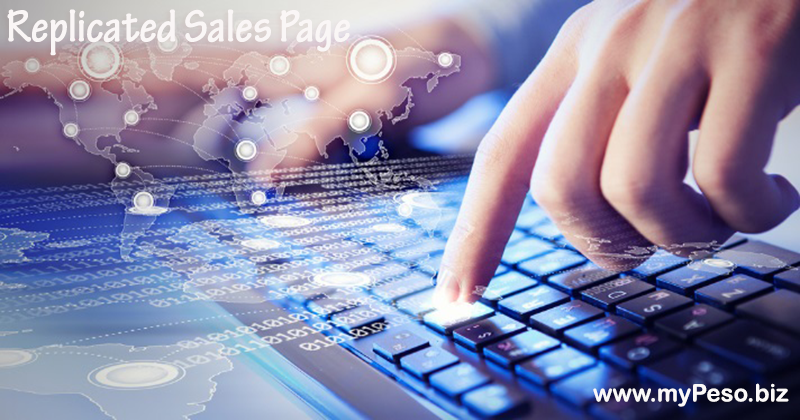 Translate your sales / marketing strategy into page and REPLICATE it to your team ofdealers, resellers, agents, affiliates. Boost your group sales, hit your target now. Help your team do the business by sharing your online selling style. The effort you made to build the sales page will benefit the entire team.

IMPORTANCE OF HAVING REPLICATED SALES PAGE

1. Low-Cost Marketing
Online sales page has a far wider reach than any other form of marketing strategy.

2. Visibility
Increasing visibility is one major factor that makes having a sales page important.

3. Accessibility
Sales page is accessible 24 hours a day, every day of the year.

4. Sales
Potential customers are not restricted to business hours.

5. Shareability
Sales page can easily be shared to public, and it can be replicated / copy by anyone.

6. Downloadable
Replicated sales page can be downloaded / copied.

7. Easier to update
Just update your page, sales page of your entire team will also be updated.




BOTTOMLINE: Your business must have a SALES PAGE.

Know more about Replicated Sales Page visit Replicated Sales Page FAQ
PRODUCT ORDER NOTE:
Business package can not be ordered with other product(s). Tangible product(s) can not be mixed with intangible product(s). Trying to mix it, the system will clear your cart and add the recent one.
PRODUCT NEWS:
More quality products and services will be available soon on this page. Stay tune. Be inspired, be motivated. Be healthy. Be wealthy.