How to join myPeso and start the business
How to join myPeso and start the business. Be an AFFILIATE for FREE. Register NOW!
Posted:

Oct-02-2017 08:30:28
Joining myPeso Marketing Enterprise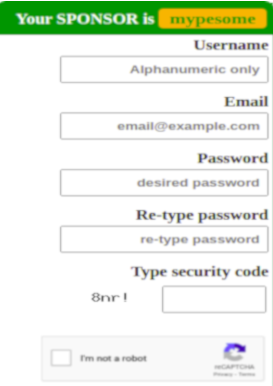 1*
Open our website
www.myPeso.biz
2*
Click
Register/Login
3*
Fill up the Registration From
4*
Then click the Register button
5*
The system will ask you to type again the password the click
***
Confirm to register button
6*
Check your email, the system will send you an email containing details to validate and verify your registration.
7*
Once your account was verified, you are considered
myPeso Affiliate Marketer
8*
You may login now and update your profile, browse our website and click the
social media share button
to start sharing the business. Please don't forget to update your
Personal Info
to activate your referral link.
9*
You may download/store all
Your Links
on your device for easy sharing.
Strictly One Account Per Person Policy. You Will Not Create More Than One Account and You Are Not Allowed To Create More Than One Account.
Becoming myPeso Independent Marketing Agent (MIMA) in three (3) easy steps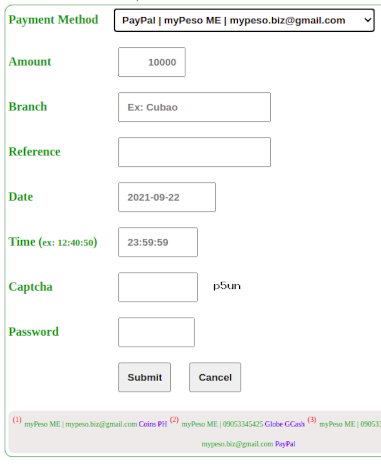 1*
Fund your account by sending your payment to accredited payment center
a*
Coins.ph | mypeso.biz@gmail.com
b*
Paypal | mypeso.biz@gmail.com
2*
After sending login to your account, fill up the
Fund Request form
, and submit, make sure all the information is correct before submitting. Within 48 hours your fund will be reflected / credited to your account
3*
Go to our
online shop
and buy the business package
BizPack
that you want
Congratulation You Are Now A MIMA
.
For
MIMA Benefits and Advantages
go
here